Occupant safety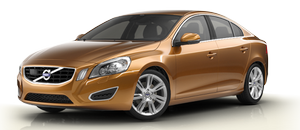 Safety is Volvo's cornerstone. Our concern dates back to 1927 when the first Volvo rolled off the production line. Three-point seat belts (a Volvo invention), safety cages, and energyabsorbing impact zones were designed into Volvo vehicles long before it was fashionable or required by government regulation.
We will not compromise our commitment to safety. We continue to seek out new safety features and to refine those already in our vehicles. You can help. We would appreciate hearing your suggestions about improving automobile safety. We also want to know if you ever have a safety concern with your vehicle. Call us in the U.S. at: 1-800-458-1552 or in Canada at: 1-800-663-8255.
Occupant safety reminders
How safely you drive doesn't depend on how old you are but rather on:
How well you see.
Your ability to concentrate.
How quickly you make decisions under stress to avoid an accident.
The following suggestions are intended to help you cope with the ever changing traffic environment.
Never drink and drive.
If you are taking any medication, consult your physician about its potential effects on your driving abilities.
Take a driver-retraining course.
Have your eyes checked regularly.
Keep your windshield and headlights clean.
Replace wiper blades when they start to leave streaks.
Take into account the traffic, road, and weather conditions, particularly with regard to stopping distance.
Never send text messages while driving.
Refrain from using or minimize the use of a cell phone while driving.
See also:
Driving Impressions
Even when equipped with the automatic transmission, the V50 2.4i accelerates with spirit, though the engine growls when pushed. Despite a taut suspension, ride comfort is generally satisfactory, b ...
Unbuckling the seat belt
To remove the seat belt, press the red section on the seat belt receptacle. Before exiting the vehicle, check that the seat belt retracts fully after being unbuckled. If necessary, guide the belt ...
Storage compartment in the centerconsole
To open the lid on the storage compartment, press the lower edge of the opening latch (see illustration above). This lid can be folded back to form a small table area for rear seat passengers. ...