Engine specifications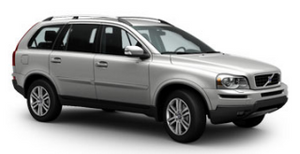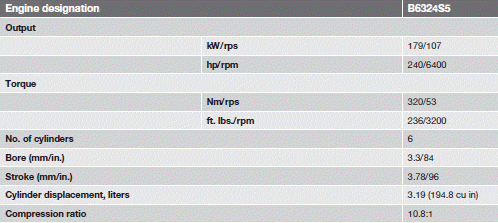 Charge air cooler (Intercooler)
Turbocharged engines employ a turbo-compressor to force air into the engine inlet manifold and a charge air cooler to cool the compressed inlet air. The resulting increase in air flow raises pressure in the intake manifold and increases engine power over that developed by the normally-aspirated engine. The charge air cooler (which resembles a radiator) is located between the turbo-compressor and inlet manifold.
Fuel system
The engine is equipped with a multiport fuel injection system.
See also:
Coolant
Location of the coolant reservoir Normally, the coolant does not need to be changed. If the system must be drained, consult a trained and qualified Volvo service technician. See page 357 for i ...
Accessory installation
• We strongly recommend that Volvo owners install only genuine, Volvo-approved accessories, and that accessory installations be performed only by a trained and qualified Volvo service technici ...
Getting started
Voice control button on the steering wheel ...