Engine specifications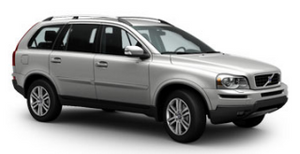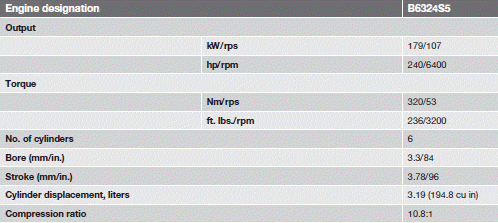 Charge air cooler (Intercooler)
Turbocharged engines employ a turbo-compressor to force air into the engine inlet manifold and a charge air cooler to cool the compressed inlet air. The resulting increase in air flow raises pressure in the intake manifold and increases engine power over that developed by the normally-aspirated engine. The charge air cooler (which resembles a radiator) is located between the turbo-compressor and inlet manifold.
Fuel system
The engine is equipped with a multiport fuel injection system.
See also:
Anti-lock braking system (ABS)
The Anti-lock Braking System (ABS) helps to improve vehicle control (stopping and steering) during severe braking conditions by limiting brake lockup. When the system "senses" impending ...
Driving Impressions
The gentle but capable XC90 is solid and refined and handles more like a taut European sedan. It reacts masterfully on twisting roads and functions with precise control. Expect a smooth and soli ...
Continued
This symbol can be found at the lower right corner of an odd-numbered (right-hand) page to indicate that the current topic is continued on the following page. ...