Engine specifications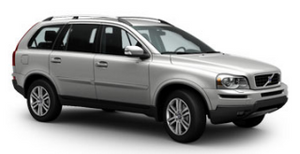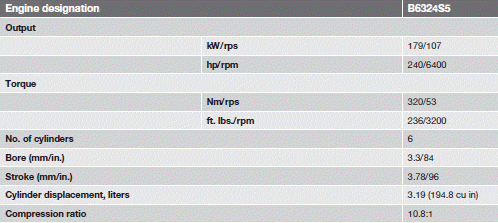 Charge air cooler (Intercooler)
Turbocharged engines employ a turbo-compressor to force air into the engine inlet manifold and a charge air cooler to cool the compressed inlet air. The resulting increase in air flow raises pressure in the intake manifold and increases engine power over that developed by the normally-aspirated engine. The charge air cooler (which resembles a radiator) is located between the turbo-compressor and inlet manifold.
Fuel system
The engine is equipped with a multiport fuel injection system.
See also:
Engine oil
Engine oil must meet the minimum ILSAC specification GF-4, API SL, or ACEA A1/B1. Lower quality oils may not offer the same fuel economy, engine performance, or engine protection. Volvo recommend ...
Introduction
City Safety™1 is a support system designed to help the driver avoid low speed collisions when driving in slow-moving, stop-and-go traffic. City Safety™ is not active if your vehicle's speed is ...
Emission inspection readiness
What is an Onboard Diagnostic System (OBD II)? OBD II is part of your vehicle's computerized engine management system. It stores diagnostic information about your vehicle's emission control ...