Engine specifications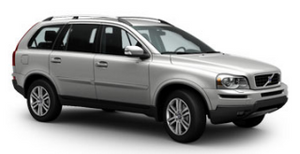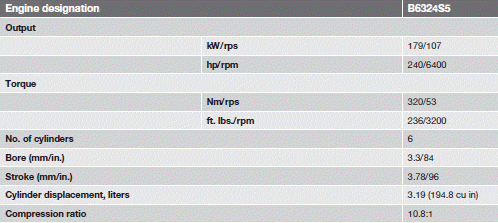 Charge air cooler (Intercooler)
Turbocharged engines employ a turbo-compressor to force air into the engine inlet manifold and a charge air cooler to cool the compressed inlet air. The resulting increase in air flow raises pressure in the intake manifold and increases engine power over that developed by the normally-aspirated engine. The charge air cooler (which resembles a radiator) is located between the turbo-compressor and inlet manifold.
Fuel system
The engine is equipped with a multiport fuel injection system.
See also:
Ice and snow
Always keep the air intake grille at the base of the windshield free of snow. ...
Seat with memory function
Seat with memory function 1 Stored seat position 2 Stored seat position 3 Stored seat position 4 Memory button Programming the memory Three different seating and door mirror positions can be ...
Channel lock
Access to specific channels can be restricted (locked). A locked channel will not provide audio, song titles, or artist information. NOTE All channels are initially unlocked. Locking a chann ...