Voice control support features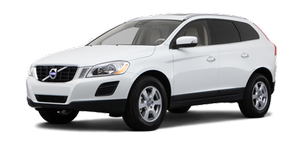 Х Tutorial: A feature that helps acquaint you with the system and the procedure for giving commands.
Х Training: A feature that enables the voice control system to become familiar with your voice and pronunciation, and allows you to set up user profiles. Two user profiles can be voice trained.
These support features are accessed by pressing the MY CAR button in the center console and turning TUNE to scroll to the desired menu selection.
Tutorial
The tutorial feature can be started in two ways:
NOTE
The tutorial feature can only be started when the vehicle is parked and the parking brake is applied.
Х By pressing the voice control button and saying "Voice tutorial."
Х By pressing MY CAR and going to Settings

Voice settings

Voice tutorial. Press OK/MENU to begin the tutorial lesson.
The tutorial is divided into three lessons, which take a total of approximately 5 minutes to complete.
By default, the system will begin with the first lesson. To skip to the next lesson, press the voice control button and say "next." Go back to a previous lesson by saying "previous."
Press and hold the voice control button to exit the tutorial.
Training The system will display up to fifteen phrases for you to say. To start the voice training procedure, press MY CAR and go to Settings

Voice settings

Voice training. Select User 1 or User 2 and press OK/MENU to begin.
After the training has been completed, remember to set your user profile in Voice user setting.
See also:
Selecting a magnetic zone
Magnetic zones. The earth is divided into 15 magnetic zones. The correct zone must be selected for the compass to work correctly. 1. Put the ignition in mode II. 2. Using a pen or similar obje ...
Storing the position
The mirror positions are stored in the key memory when the vehicle has been locked with the remote key. When the vehicle is unlocked with the same remote control the mirrors and the driver's s ...
HD Radioreception (U.S. models only)
Introduction Display when the radio is receiving an HD Radio broadcast HD radio is a brand name registered by the Ibiquity digital corporation2. They are the developer of a broadcasting technol ...