Compatible formats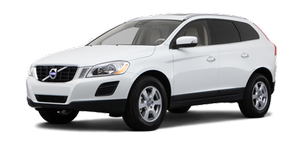 The media player can play a number of different types of files and disc formats, and is compatible with the formats listed in the following table.
NOTE
Dual format (double-sided discs) such as DVD Plus or CD-DVD are thicker than normal discs and may not play in your infotainment system.
If a disc containing both CDDA and MP3 tracks is played, all MP3 tracks will be ignored.

See also:
Heated oxygen sensors
The heated oxygen sensors monitor the oxygen content of the exhaust gases. Readings are fed into a control module that continuously monitors engine functions and controls fuel injection. The ratio ...
Selecting a magnetic zone
Magnetic zones. The earth is divided into 15 magnetic zones. The correct zone must be selected for the compass to work correctly. 1. Put the ignition in mode II. 2. Using a pen or similar objec ...
Volvo's concern for safety
Safety is Volvo's cornerstone. Our concern dates back to 1927 when the first Volvo rolled off the production line. Three-point seat belts (a Volvo invention), safety cages, and energyabsorbing ...