Cleaning the brake discs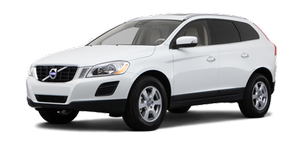 Coatings of dirt and water on the brake discs may result in delayed brake function. This delay is minimized by cleaning the brake linings.
Cleaning the brake pads is advisable in wet weather, prior to long-term parking, and after the vehicle has been washed. Do this by braking gently for a short period while the vehicle is moving.
See also:
Service position
Wiper blades in service position The wiper blades must be in the vertical (service) position for replacement, washing or to lift them away from the windshield when e.g., removing ice or snow. T ...
Parking brake
1 Parking brake pedal 2 Handle for releasing the parking brake The parking brake pedal is located under the dashboard, to the left of the brake pedal. NOTE The indicator light will light up eve ...
Volume control
Turn the knob (2) clockwise or counterclockwise to raise or lower the volume. The volume control is electronic and has no end position. Volume can also be raised (+) or lowered (–) using the ste ...