Severe strain on the brake system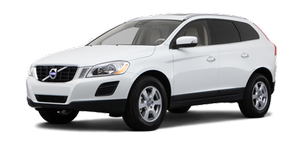 The brakes will be subject to severe strain when driving in mountains or hilly areas, or when towing a trailer. Vehicle speed is usually slower, which means that the cooling of the brakes is less efficient than when driving on level roads. To reduce the strain on the brakes, shift into a lower gear and let the engine help with the braking. Do not forget that if you are towing a trailer, the brakes will be subjected to a greater than normal load.
See also:
Cold weather precautions
If you wish to check your vehicle before the approach of cold weather, the following advice is worth noting: • Make sure that the engine coolant contains 50 percent antifreeze. Any other mixture ...
Queue Assist
The following functions are linked to your vehicle's automatic transmission and comprise the Queue Assist feature. Please note that the lowest speed that can be set is 18 mph (30 km/h), althoug ...
Fuses in the cargo compartment
The fuses in the cargo area are located behind the panel on the driver's side of the cargo compartment. When replacing a blown fuse, be sure to replace it with a new one of the same color and ...