Water on brake discs and brake pads affects braking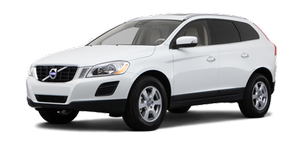 Driving in rain and slush or passing through an automatic car wash can cause water to collect on the brake discs and pads. This will cause a delay in braking effect when the pedal is depressed. To avoid such a delay when the brakes are needed, depress the pedal occasionally when driving through rain, slush, etc.
This will remove the water from the brakes.
Check that brake application feels normal. This should also be done after washing or starting in very damp or cold weather.
See also:
Decals
There are various types of decals in the vehicle whose purpose is to provide important information in a clear and concise way. The importance of these decals is explained as follows, in descending ...
Tire Pressure Monitoring System (TPMS)
The tire pressure monitoring system1 uses sensors mounted in the tire valves to check inflation pressure levels. When the vehicle is moving at a speed of approximately 20 mph (30 km/h) or faster, ...
Streaming audio
The vehicle's media player is equipped with Bluetooth and can play streaming audio files from a Bluetooth device such as a cell phone or personal digital assistant (PDA). Navigation and contro ...