All Wheel Drive – AWD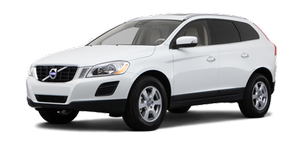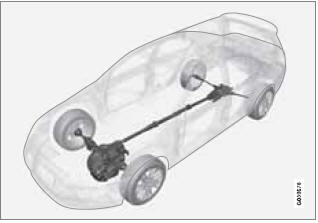 Your Volvo can be equipped with permanent All Wheel Drive, which means that power is distributed automatically between the front and rear wheels. Under normal driving conditions, most of the engine's power is directed to the front wheels. However, if there is any tendency for the front wheels to spin, an electronically controlled coupling distributes power to the wheels that have the best traction.
NOTE
The message AWD disabled Service required will be appear in the information display if an electrical fault should occur in the AWD system. A warning light will also illuminate in the instrument panel. If this occurs, have the system checked by a trained and qualified Volvo service technician.
See also:
Tire sealing system–overview
1 Speed limit sticker 2 On/Off switch 3 Electrical wire 4 Bottle holder (orange cover) 5 Protective hose cover 6 Air release knob 7 Hose 8 Bottle with sealing compound 9 Air pressure gauge ...
Infant seats
Securing an infant seat with a seat belt Do not place the infant seat in the front passenger's seat NOTE Refer to page 47–48 for information on securing a child restraint using ISOFIX/LATCH low ...
Seat belt use during pregnancy
Seat belt use during pregnancy The seat belt should always be worn during pregnancy. But it is crucial that it be worn in the correct way. The diagonal section should wrap over the shoulder t ...