Trip odometers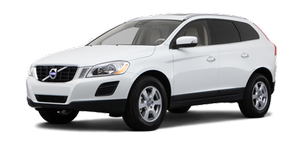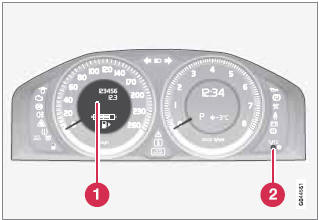 Trip odometers and reset button
1 Odometer display
2 Button for toggling between T1 and T2, and for resetting the odometer
The trip odometers are used to measure short distances. A short press the button toggles between the two trip odometers T1 and T2. A long press (more than 2 seconds) resets an active trip odometer to zero. The distance is shown in the display.
See also:
Location of the fuse boxes
Engine compartment Under the glove compartment Under the glove compartment Trunk Not in use ...
Windows and optional moonroof
The ECC system will function best if the windows and optional moonroof are closed. If you drive with the moonroof open, we recommend that you manually adjust the temperature and blower control (th ...
Approach lighting
Approach lighting is activated by pressing the approach light button on the remote key (see the illustration on page 58). When the function has been activated, the parking lights, indicator lig ...