Trip odometers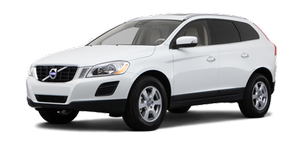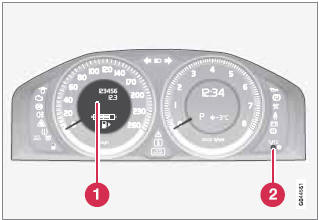 Trip odometers and reset button
1 Odometer display
2 Button for toggling between T1 and T2, and for resetting the odometer
The trip odometers are used to measure short distances. A short press the button toggles between the two trip odometers T1 and T2. A long press (more than 2 seconds) resets an active trip odometer to zero. The distance is shown in the display.
See also:
The Moves
While the interior is the S80's standout area, the driver's digs were never the old model's main fault — a lackluster driving experience was. The S80's optional V-8 engine adds some excitement, ma ...
Cargo net
Cargo net mounted in rear position Your vehicle can be equipped with a cargo net made of strong nylon fabric that helps prevent objects in the cargo area from moving forward into the passenge ...
Remote control
A remote control is included with the RSE system, which can be used to control both screens in the rear seat as well as other infotainment system functions. See page 254 for more detailed infor ...