Brake pad inspection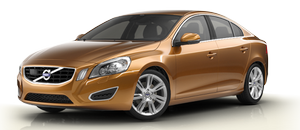 On vehicles equipped with a jack*, the condition of the brake pads can be checked by raising the vehicle (see page 290 for information about using the jack and removing a wheel) and performing a visual inspection of the brake pads.

WARNING
If the vehicle has been driven immediately prior to a brake pad inspection, the wheel hub, brake components, etc., will be very hot. Allow time for these components to cool before carrying out the inspection.
Apply the parking brake and put the gear selector in the Park (P) position.
Block the wheels standing on the ground, use rigid wooden blocks or large stones.

WARNING
Use the jack intended for the vehicle when changing a tire. For any other job, use stands to support the vehicle.
The jack should be kept well-greased and clean, and should not be damaged.
Be sure the jack is on a firm, level, nonslippery surface.
No objects should be placed between the base of jack and the ground, or between the jack and the attachment bar on the vehicle.
The jack must correctly engage the jack attachment.
Never allow any part of your body to be extended under a vehicle supported by a jack.
See also:
Engine specifications
Charge air cooler (Intercooler) Turbocharged engines employ a turbo-compressor to force air into the engine inlet manifold and a charge air cooler to cool the compressed inlet air. The resulting ...
Interior design
The all-new Volvo XC70 is designed to be the perfect motoring accompaniment to an outdoor lifestyle. It offers great comfort and luxury for five adults yet has more than enough carrying space for ...
Under the Hood
A light-pressure turbocharged 2.5-liter inline-five-cylinder engine delivers 208 horsepower to a five-speed-automatic transmission. Volvo's bi-turbo 2.9-liter inline-six-cylinder engine in the T6 ...