Keyless drive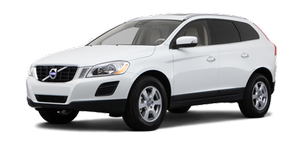 Vehicles equipped with the optional Personal Car Communicator have the keyless drive function, see page 63 for detailed information.
See also:
Channel lock
Access to specific channels can be restricted (locked). A locked channel will not provide audio, song titles, or artist information. NOTE All channels are initially unlocked. Locking a channel ...
Unique functions—PCC*
1 - Information button 2 - Indicator lights Pressing the information button provides certain information about the vehicle with the help of the indicator lights. ...
If the BRAKE and ABS warning lights comeon at the same time, this could indicate afault in the brake system.
• Stop the vehicle in a suitable place and switch off the engine. • Restart the engine. • If both warning lights go off, no further action is required. • If both lights are still on after the eng ...