Moving the vehicle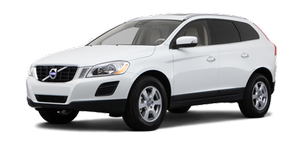 If the message Normal mode is displayed when Safety mode See manual is no longer displayed, the vehicle may be moved carefully from its present position, if for example, it is blocking traffic. It should, however, not be moved farther than is absolutely necessary.
WARNING
Even if the vehicle appears to be drivable after Safety mode has been set, it should not be driven or towed (pulled by another vehicle). There may be concealed damage that could make it difficult or impossible to control. The vehicle should be transported on a flatbed tow truck to a trained and qualified Volvo service technician for inspection/ repairs.
See also:
Neutral position (N)
No gear is engaged and the engine can be started with the gear selector in this position. Apply the parking brake if the vehicle is stationary with the gear selector in position N. ...
ABS with EBD (Electronic Brake ForceDistribution)
EBD is an integrated part of the ABS system. EBD regulates the hydraulic pressure to the rear brakes to help provide optimal braking capacity. The brake pedal will pulsate during braking, which ...
Installation
1. Lower the battery into the battery box. 2. Move the battery inward and to the side until it reaches the rear edge of the box. 3. Tighten the clamp that secures the battery. 4. Connect the ve ...