Seat belt use during pregnancy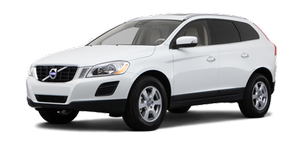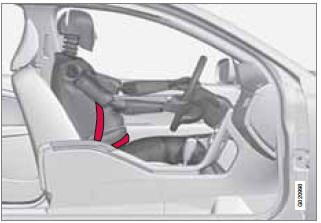 Seat belt use during pregnancy
The seat belt should always be worn during pregnancy. But it is crucial that it be worn in the correct way. The diagonal section should wrap over the shoulder then be routed between the breasts and to the side of the belly. The lap section should lay flat over the thighs and as low as possible under the belly. It must never be allowed to ride upward. Remove all slack from the belt and ensure that it fits close to the body without any twists.
As a pregnancy progresses, pregnant drivers should adjust their seats and steering wheel such that they can easily maintain control of the vehicle as they drive (which means they must be able to easily operate the foot pedals and steering wheel). Within this context, they should strive to position the seat with as large a distance as possible between their belly and the steering wheel.
Child seats
Please refer to page 40 for information on securing child seats with the seat belts.
See also:
Under the glove compartment
boxes. 1. Press the cover's lock and fold it up. 2. The fuses are accessible. Positions-fuse box A Positions-fuse box B ...
Disabling the passenger's side front airbag
Volvo recommends that ALL occupants (adults and children) shorter than 4 feet 7 inches (140 cm) be seated in the back seat of any vehicle with a front passenger side airbag, and be properly re ...
Resetting
If the battery has been disconnected, the auto open function must be reset so that it will work properly. 1. Gently raise the front section of the button to close the window and hold it for one s ...