Reporting safety defects in Canada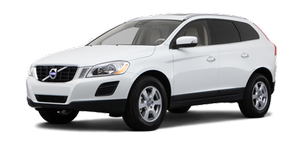 If you believe your vehicle has a defect that could cause a crash or could cause injury or death, you should immediately inform Transport Canada in addition to notifying Volvo Cars of Canada Corp.
Transport Canada can be contacted at:
1-800-333-0510
Teletypewriter (TTY): 613 990-4500
Fax: 1-819-994-3372
Mailing Address: Transport Canada - Road Safety, 80 rue Noël, Gatineau, (Quebec) J8Z 0A1
See also:
Manually opening the fuel filler door
If necessary, the fuel filler door can be opened manually: 1. Open the side hatch in the cargo compartment (on the same side as the fuel filler door). 2. Grasp the green cord with a handle. ...
Glossary of tire terminology
Terms The tire suppliers may have additional markings, notes or warnings such as standard load, radial tubeless, etc. • Tire information placard: A placard showing the OE (Original Equipment) ...
Handling, roadholding
Vehicle load, tire design and inflation pressure all affect vehicle handling. Therefore, check that the tires are inflated to the recommended pressure according to the vehicle load. See the " ...