Volvo's concern for safety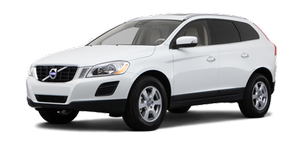 Safety is Volvo's cornerstone. Our concern dates back to 1927 when the first Volvo rolled off the production line. Three-point seat belts (a Volvo invention), safety cages, and energyabsorbing impact zones were designed into Volvo vehicles long before it was fashionable or required by government regulation.
We will not compromise our commitment to safety. We continue to seek out new safety features and to refine those already in our vehicles.
You can help. We would appreciate hearing your suggestions about improving automobile safety. We also want to know if you ever have a safety concern with your vehicle. Call us in the U.S. at: 1-800-458-1552 or in Canada at:
1-800-663-8255.
See also:
Listening to the radio
You can also listen to the infotainment system's radio through the RSE system. 1. Switch on the cordless headphones, select CH.A for the left screen or CH.B for the right screen. 2. Point the ...
Audible/visual alarm signal
• An audible alarm signal is given by a battery powered siren. The alarm cycle lasts for 30 seconds. • The visual alarm signal is given by flashing all turn signals for approximately 5 minutes ...
Adjusting
1. Press the L button for the left door mirror or the R button for the right door mirror. The light in the button comes on. 2. Adjust the position with the joystick in the center. 3. Press the ...