Volvo's concern for safety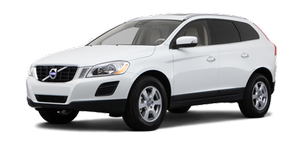 Safety is Volvo's cornerstone. Our concern dates back to 1927 when the first Volvo rolled off the production line. Three-point seat belts (a Volvo invention), safety cages, and energyabsorbing impact zones were designed into Volvo vehicles long before it was fashionable or required by government regulation.
We will not compromise our commitment to safety. We continue to seek out new safety features and to refine those already in our vehicles.
You can help. We would appreciate hearing your suggestions about improving automobile safety. We also want to know if you ever have a safety concern with your vehicle. Call us in the U.S. at: 1-800-458-1552 or in Canada at:
1-800-663-8255.
See also:
Cold weather precautions
If you wish to check your vehicle before the approach of cold weather, the following advice is worth noting: Make sure that the engine coolant contains 50 percent antifreeze. Any other mixtur ...
Limitations
In certain situations, the BLIS indicator light(s) may illuminate even when there are no other vehicles in the area monitored by the system. NOTE If the BLIS indicator lights illuminate occasional ...
Low beam, Halogen
1. Remove the headlight housing from the vehicle (see page 306). 2. Remove the cover over the bulbs (see page 308). 3. Unplug the connector from the bulb. 4. Remove the bulb by pulling it straigh ...