Volvo's concern for safety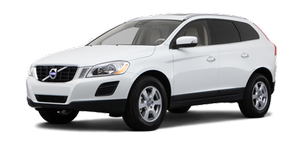 Safety is Volvo's cornerstone. Our concern dates back to 1927 when the first Volvo rolled off the production line. Three-point seat belts (a Volvo invention), safety cages, and energyabsorbing impact zones were designed into Volvo vehicles long before it was fashionable or required by government regulation.
We will not compromise our commitment to safety. We continue to seek out new safety features and to refine those already in our vehicles.
You can help. We would appreciate hearing your suggestions about improving automobile safety. We also want to know if you ever have a safety concern with your vehicle. Call us in the U.S. at: 1-800-458-1552 or in Canada at:
1-800-663-8255.
See also:
Reporting safety defects in Canada
If you believe your vehicle has a defect that could cause a crash or could cause injury or death, you should immediately inform Transport Canada in addition to notifying Volvo Cars of Canada Corp. ...
Interior design
Scandinavia is famous for its innovative interior designs, and the Volvo S80 epitomises elegant Scandinavian luxury. The interior of the car has a clear focus on exclusivity and comfort. The sof ...
Information display
Message in the text windows When a warning light in the instrument panel comes on, a message is also displayed in the text window. After you have read the message, you can erase it by pressing b ...