Volvo's concern for safety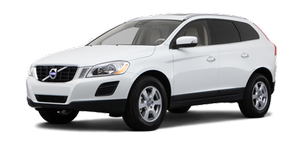 Safety is Volvo's cornerstone. Our concern dates back to 1927 when the first Volvo rolled off the production line. Three-point seat belts (a Volvo invention), safety cages, and energyabsorbing impact zones were designed into Volvo vehicles long before it was fashionable or required by government regulation.
We will not compromise our commitment to safety. We continue to seek out new safety features and to refine those already in our vehicles.
You can help. We would appreciate hearing your suggestions about improving automobile safety. We also want to know if you ever have a safety concern with your vehicle. Call us in the U.S. at: 1-800-458-1552 or in Canada at:
1-800-663-8255.
See also:
Vehicle loading
Loads Properly loading your vehicle will provide maximum return of vehicle design performance. Before loading your vehicle, familiarize yourself with the following terms for determining your v ...
Operating DAC
Certain settings can be made from the menu system controlled from the center instrument panel. The current system status can be checked on the trip computer's display by using the buttons on the ...
Automatic transmission – shift gatepositions
Shift gate positions Depress the button on the front of the gear selector knob to move between the R, N, D, and P positions. Kickdown Automatic shift to a lower gear (kickdown) is achieved by ...