Searching for and storing songs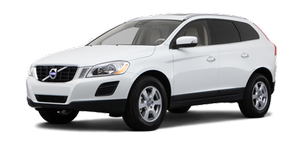 The Song Seek function provides notification when Sirius is broadcasting the songs selected in song memory. Song memory enables you to store the name of the song for future advance notification when that song is being played.
Song seek
When a satellite radio channel plays one of the songs stored in the song memory while the Song seek feature is activated, the listener will be alerted by a text message and an audible signal.
Press OK/MENU to listen to the song or EXIT to cancel.
To activate/deactivate the song seek function:
1. Press OK/MENU.
2. Turn TUNE to scroll to Song memory and press OK/MENU.
3. Turn TUNE to scroll to Song Seek and press OK/MENU to activate or deactivate the function.
NOTE
When the song has ended, the radio will remain tuned to the channel on which the song was played.
Song memory
Up to ten songs can be saved in the system's memory.
To add the currently playing song to the list:
1. Press OK/MENU.
2. Scroll to Song memory and press OK/ MENU.
3. Scroll to Add current song to song memory and press OK/MENU.
If a new song is selected when the memory is full, you will be prompted to delete a song from the list. To do so:
1. Press OK/MENU.
2. Turn TUNE to scroll through the list of songs. Select a song and press OK/ MENU to delete it from the list.
See also:
Brake lights
The brake lights come on automatically when the brakes are applied. Adaptive brake lights The adaptive brake lights activate in the event of sudden braking or if the ABS system is activated. This ...
Reprogramming a Single HomeLink Button
To program a device to HomeLink using a HomeLink button previously trained, follow these steps: 1. Press and hold the desired HomeLink button. DO NOT release the button. 2. The indicator light wil ...
Guiding lines
The lines on the screen are projected as if they were a path on the ground behind the vehicle and are affected by the way in which the steering wheel is turned. This enables the driver to see pa ...