Searching for and storing songs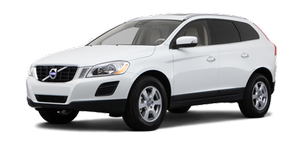 The Song Seek function provides notification when Sirius is broadcasting the songs selected in song memory. Song memory enables you to store the name of the song for future advance notification when that song is being played.
Song seek
When a satellite radio channel plays one of the songs stored in the song memory while the Song seek feature is activated, the listener will be alerted by a text message and an audible signal.
Press OK/MENU to listen to the song or EXIT to cancel.
To activate/deactivate the song seek function:
1. Press OK/MENU.
2. Turn TUNE to scroll to Song memory and press OK/MENU.
3. Turn TUNE to scroll to Song Seek and press OK/MENU to activate or deactivate the function.
NOTE
When the song has ended, the radio will remain tuned to the channel on which the song was played.
Song memory
Up to ten songs can be saved in the system's memory.
To add the currently playing song to the list:
1. Press OK/MENU.
2. Scroll to Song memory and press OK/ MENU.
3. Scroll to Add current song to song memory and press OK/MENU.
If a new song is selected when the memory is full, you will be prompted to delete a song from the list. To do so:
1. Press OK/MENU.
2. Turn TUNE to scroll through the list of songs. Select a song and press OK/ MENU to delete it from the list.
See also:
Components in the SIPS airbag system
This SIPS airbag system consists of a gas generator, the side airbag modules built into the outboard sides of both front seat backrests, and electronic sensors/wiring. WARNING The SIPS air ...
Crash mode
Driving after a collision If the vehicle has been involved in a collision, the text Safety mode See manual may appear in the information display. This indicates that the vehicle's functionali ...
Technician certification
In addition to Volvo factory training, Volvo supports certification by the National Institute for Automotive Service Excellence (A.S.E.). Certified technicians have demonstrated a high degree of c ...