Spare wheel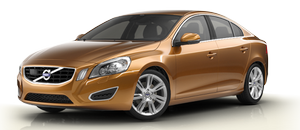 The following instructions only apply if you have purchased an accessory temporary spare wheel for your vehicle. If there is no temporary spare wheel in your vehicle, please see 284 for instructions on using the tire sealing system.
The accessory temporary spare wheel is provided in a bag that must be strapped in place in the trunk while the vehicle is being driven. Complete instructions are provided in an information booklet found inside the bag.
The spare wheel is only intended for temporary use. Replace it with a normal wheel as soon as possible. The car's handling may be altered by the use of the spare wheel. The correct tire pressure for the spare wheel is stated in the tire pressure table on page 275.

WARNING
Current legislation prohibits the use of the "Temporary Spare" tire other than as a temporary replacement for a punctured tire. It must be replaced as soon as possible by a standard tire. Road holding and handling may be affected with the "Temporary Spare" in use.
CAUTION
The vehicle must never be driven with more than one temporary spare wheel.
See also:
Family-friendly features
One of the areas where the XC60 really shines is in its simple Scandinavian interior. The designers tried to replicate the sensation of peace and tranquility they experience on the Swedish coastli ...
Load carriers (accessory)
Positioning load carriers If wing-shaped load carriers are used, make sure that they are installed on the roof rails with the rounded edge forward. Load carriers of this type are identical and can ...
Turning off (stopping) the alarm
If the alarm is sounding, it can be stopped by pressing the Unlock button on the remote key or by inserting the remote key in the ignition slot. Two short flashes from the car's direction indi ...