More information about registeringand connecting cell phones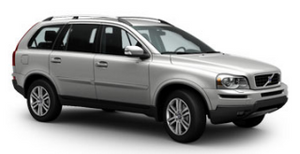 A maximum of 5 cell phones can be registered in the hands-free system. Registration only needs to be done once for each phone. After registration, the cell phones can then be found in the list of registered phones. Only one cell phone can be connected to hands-free at a time. Phones can be unregistered in Phone Menu…

Bluetooth…

Remove phone
Automatic connection
When the hands-free system is active and the most recently connected cell phone is within range, it is detected automatically. When the audio system searches for the most recently connected phone, this phone's name appears in the display. To manually connect a different cell phone, press EXIT.
Manual connection
To connect a phone other than the one that was most recently connected or to switch between cell phones that are already registered in the hands-free system:
Put the audio system in telephone mode and follow the instructions in the display or change the connected cell by going into the menu system under Phone Menu…

Bluetooth…

Connect phone or Change phone.
See also:
Installation
1. Lower the battery into the battery box. 2. Move the battery inward and to the side until it reaches the rear edge of the box. 3. Tighten the clamp that secures the battery. 4. Connect the ve ...
Activating/deactivating warning signals
The collision warning system's visual signals are activated automatically when the engine is started if the collision warning system is switched on. The audible warning signal can be activated/ ...
Recycling
As part of Volvo's commitment to the environment, it is essential for the vehicle to be recycled in an environmentally sound way. Almost the entire vehicle can be recycled and for that reason, ...