More information about registeringand connecting cell phones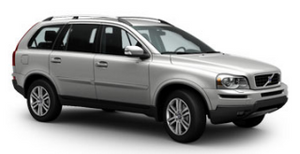 A maximum of 5 cell phones can be registered in the hands-free system. Registration only needs to be done once for each phone. After registration, the cell phones can then be found in the list of registered phones. Only one cell phone can be connected to hands-free at a time. Phones can be unregistered in Phone Menu…

Bluetooth…

Remove phone
Automatic connection
When the hands-free system is active and the most recently connected cell phone is within range, it is detected automatically. When the audio system searches for the most recently connected phone, this phone's name appears in the display. To manually connect a different cell phone, press EXIT.
Manual connection
To connect a phone other than the one that was most recently connected or to switch between cell phones that are already registered in the hands-free system:
Put the audio system in telephone mode and follow the instructions in the display or change the connected cell by going into the menu system under Phone Menu…

Bluetooth…

Connect phone or Change phone.
See also:
Jack attachments
Jack attachment points There are two attachment points for the jack on each side of the vehicle. These attachment points are under the center of each door. WARNING There is an attachment point ...
Repeat folder
This function makes it possible to play files in a folder repeatedly. When the last file has been played, the first file will begin again. To activate: 1. Press OK/MENU. 2. Turn TUNE to Repeat f ...
Front footwell lighting
The front footwell lights are located under the dashboard on the driver's and passenger's sides. To replace a bulb: 1. Carefully insert a screwdriver and pry out the lens. 2. Replace the d ...