Auxiliary sound level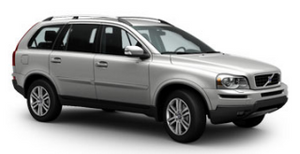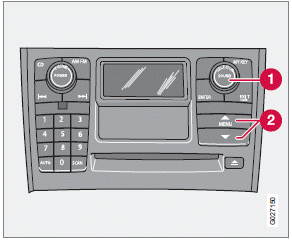 If the external sound source's volume is too high, the quality of the sound may be impaired.
This can be prevented by adjusting the external sound source's input volume.
1. While playing the radio or a CD, lower the audio volume to about one-quarter.
2. Switch to AUX mode on the audio system.
3. Connect the headphone output from your music player to the AUX input using a cable with a stereo 3.5 mm miniplug at both ends.
4. Set your music player's headphone volume to three-quarters using the player's volume controls.
5. Select AUX VOLUME in the menu and press ENTER.
6. Adjust the volume with SELECTOR (1) or with the up/down arrows (2) and press ENTER.
7. If there is distortion, lower your music player's headphone volume until the distortion goes away.
Finally, exit the menu and adjust the audio volume to a comfortable level.
NOTE
This cannot be done with the steering wheel keypad.
See also:
Lever positions
Turn signals, lane change position Turn signals, position for normal turns High beam flash Toggle between high and low beams, Home Safe lighting ...
Interior
According to Volvo, the upholstery in the V50's five-passenger interior was inspired by sportswear. The instrument panel's texture is meant to signal technical innovation to the occupant. An Intel ...
Inflation placard
Tire inflation placard Check tire inflation pressure regularly. A table listing the recommended inflation pressure for your vehicle. A tire inflation pressure placard is also located on the dr ...