Bluetooth streaming audio (BT)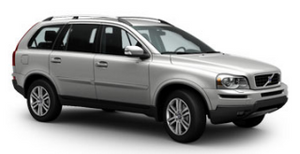 The vehicle's audio system is equipped with Bluetooth , which makes it possible to play streaming audio files from a Bluetooth device such as a cell phone or personal digital assistant (PDA). Navigation and control of the device can be done through the vehicle's center console control panel or the steering wheel keypad.
On certain external devices, it is also possible to change tracks from the device itself.
In order to listen streaming audio, BT must be selected as a sound source and a Bluetooth device must be connected (paired) with the audio system.
NOTE
Any Bluetooth media players used must support Audio/Video Remote Control Profile (AVRCP) and Advanced Audio Distribution Profile (A2DP). The player must use AVRCP version 1.3 and A2DP 1.2. If older versions of these standards are used, certain features (e.g., scan or random) may not function.
Not all cell phones or media players are fully compatible with the vehicle's Bluetooth system.
A list of compatible devices is available at you Volvo retailer or at www.volvocars.us.
Listening to streaming audio
Turn SELECTOR to select BT as the sound source.
The

buttons can be used to fastforward/ back or change tracks:
• Press briefly to change tracks.
• Press and hold to go fast-forward/back.
The buttons in the steering wheel keypad can be used in the same way.
See also:
Manual connection
To connect a phone other than the one that was most recently connected or to switch between cell phones that are already paired with the hands-free system, go to Phone menu Change phone. ...
Confirmation when locking/unlocking the vehicle
Settings can be made in the menu system for audible and visual confirmation when the vehicle has been locked or unlocked. With these functions activated, the following will occur when the vehicle ...
Infotainment mode buttons
Press a button to select a mode 1 - RADIO: use to select AM, FM1, FM2, SAT1*1, SAT2*1 2 - MEDIA: use to select DISC, AUX, USB, iPod􀂟 or Bluetooth*. 3 - TEL: Bluetooth® hands-free cell ...