Use of Additives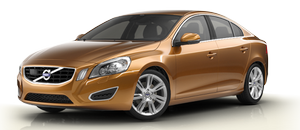 With the exception of gas line antifreeze during winter months, do not add solvents, thickeners, or other store-bought additives to your vehicle's fuel, cooling, or lubricating systems. Overuse may damage your engine, and some of these additives contain organically volatile chemicals. Do not needlessly expose yourself to these chemicals.

WARNING
Never carry a cell phone that is switched on while refueling your vehicle. If the phone rings, this may cause a spark that could ignite gasoline fumes, resulting in fire and injury.

WARNING
Carbon monoxide is a poisonous, colorless, and odorless gas. It is present in all exhaust gases. If you ever smell exhaust fumes inside the vehicle, make sure the passenger compartment is ventilated, and immediately return the vehicle to a trained and qualified Volvo service technician for correction.
See also:
Anti-lock Brake System (ABS)
The ABS system in your vehicle performs a self-diagnostic test when the vehicle first reaches the speed of approximately 12 mph (20 km/h). The brake pedal will pulsate several times and a sound ma ...
Using seat belts
Adjusting the seat belt Volvo, the inventor of the three-point seat belt, urges you and all occupants of your vehicle to wear seat belts and ensure that children are properly restrained, using a ...
Touching up paintwork
Paint code on the model plate Paint damage requires immediate attention to avoid rusting. Make it a habit to check the finish regularly, for instance washing the vehicle. Touch-up if necessary ...