Use of Additives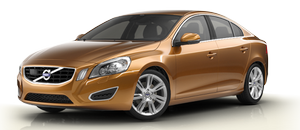 With the exception of gas line antifreeze during winter months, do not add solvents, thickeners, or other store-bought additives to your vehicle's fuel, cooling, or lubricating systems. Overuse may damage your engine, and some of these additives contain organically volatile chemicals. Do not needlessly expose yourself to these chemicals.

WARNING
Never carry a cell phone that is switched on while refueling your vehicle. If the phone rings, this may cause a spark that could ignite gasoline fumes, resulting in fire and injury.

WARNING
Carbon monoxide is a poisonous, colorless, and odorless gas. It is present in all exhaust gases. If you ever smell exhaust fumes inside the vehicle, make sure the passenger compartment is ventilated, and immediately return the vehicle to a trained and qualified Volvo service technician for correction.
See also:
Changing coolant
Normally, the coolant does not need to be changed. If the system must be drained, consult a trained and qualified Volvo service technician. Do not top off with water only. This reduces the rust- ...
Checking and adding oil
Location of the filler cap and dipstick Volvo recommends Castrol oil products NOTE Before checking the oil: Х The car should be parked on a level surface. Х If the engine is warm, wait for at ...
Occupant safety reminders
How safely you drive doesn't depend on how old you are but rather on: Х How well you see. Х Your ability to concentrate. Х How quickly you make decisions under stress to avoid an accident. The ...