Automatically storing stations –AUTOSTORE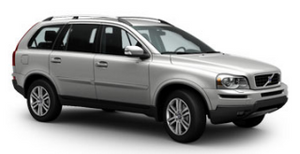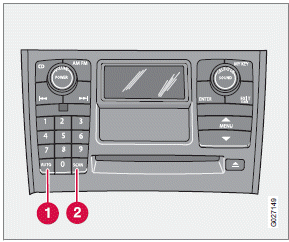 This function automatically searches for, and stores up to 10 strong AM or FM stations in a separate memory. If more than 10 stations are found, the 10 strongest ones will be stored. The function is especially useful in areas in which you are not acquainted with radio stations or their frequencies.
Starting autostore
1. Choose a frequency band with the AM/ FM button.
2. Press and hold down the AUTO button (1) until AUTOSTORING is shown in the display.
When AUTOSTORING is no longer displayed, the autostore process is complete. The automatically stored stations can be selected withe the preset (number) keys If there are no stations with sufficient signal strength, NO AST FOUND is displayed.
Stopping autostore
Press EXIT.
Selecting an autostored station
1. Press AUTO (1) briefly. AUTO will be displayed.
2. Press one of the preset buttons (0 – 9).
The radio will remain in Autostore mode until AUTO, EXIT, or AM/FM is pressed.
See also:
Disposing of old batteries
Worn out batteries should be disposed of in an environmentally responsible manner. ...
How HD broadcasting works
HD Radio works similarly to conventional radio and broadcasts of this type are available in many areas of the United States. However, there are a few key differences: • Instead of transmitting ...