Basic sound settings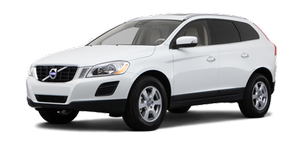 Press SOUND to display the basic sound setting menu (Bass, Treble, etc). Continue pressing SOUND or OK/MENU to display the other setting alternatives.
Adjust the setting by turning TUNE and save the new setting by pressing OK/MENU.
Continue pressing SOUND or OK/MENU to display:
Х Surround:1 Can be set to On or Off. When switched on, the system will automatically select settings for the best sound quality, which is normally DPLII and

will appear in the display. If the recording was made using Dolby Digital technology, playback will be provided with this setting and

will appear in the display. If Surround is switched off, audio will be provided using 3 channel stereo.
Х Bass: Bass level.
Х Treble: Treble level.
Х Fader: Balance between the front and rear speakers.
Х Balance: Balance between the right and left speakers.
Х Subwoofer*: subwoofer volume level.
Х DPL II center level/3 channel center level1: Volume for the center speaker.
Х DPL II surround level (only when Surround is on): Surround level.
See also:
Reduced alarm function
Turning off the accessory alarm sensors In certain situations it may be desirable to turn off the accessory inclination and movement alarm sensors if, for example, you drive your vehicle onto a ...
Repairing stone chips
1. Place a strip of masking tape over the damaged surface. Pull the tape off so that any loose flakes of paint adhere to it. 2. Thoroughly mix the primer and apply it with a small brush. 3. When ...
What is an Onboard Diagnostic System (OBD II)?
OBD II is part of your vehicle's computerized engine management system. It stores diagnostic information about your vehicle's emission controls. It can light the Check Engine light (MIL) if it ...