MY KEY Ц programming a shortcut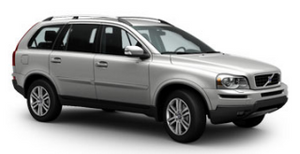 Use the MY KEY button to program a favorite function from the menu, such as RANDOM, etc.
1. Use the MENU buttons to scroll among the functions.
2. Select the desired function from the menu by pressing the MY KEY button for more than two seconds.
3. When MY KEY STORED is shown in the display, the function has been stored.
4. Activate the function by briefly pressing the MY KEY button.
Repeat steps 1 Ц 4 to store new functions on the MY KEY buttons.
NOTE
The MY KEY buttons can only be programmed for one shortcut function at a time.
See also:
Automatic transmission Ц shift gatepositions
Shift gate positions Depress the button on the front of the gear selector knob to move between the R, N, D, and P positions. Kickdown Automatic shift to a lower gear (kickdown) is achieved by ...
Lower cross member
The front structure has been supplemented by a lower cross member that adapts the front to the height of a normal-sized passenger car. This enables the other car's deformation zones to function as ...
Interior design
'At only 4.26 metres long, the C30 is not a big car, but its spacious cabin gives it a real big car feel,' says Mr Abrahamsson, Volvo C30 project director. Volvo's iconic 'floating' centre console ...