Windshield wiper blades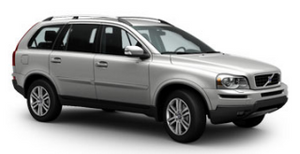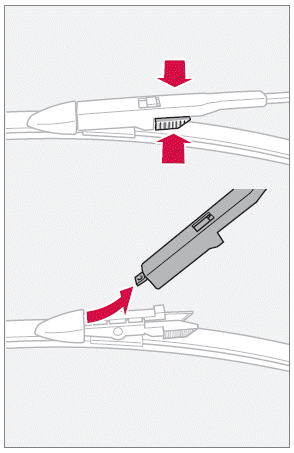 To change a windshield wiper blade:
1. Fold the wiper arm out from the windshield and hold the wiper blade.
2. Press in the grooved catches and pull out the wiper blade.
3. Insert a new wiper blade and ensure that it is securely in place.
NOTE
The driver's side wiper blade is longer than the one on the passenger's side.
See also:
Use of Additives
With the exception of gas line antifreeze during winter months, do not add solvents, thickeners, or other store-bought additives to your vehicle's fuel, cooling, or lubricating systems. Overuse ...
Minor scratches on the surface
If the stone chip has not penetrated down to the metal and an undamaged layer of paint remains, the touch-up paint can be applied as soon as the spot has been cleaned. ...
Sensors
The sunlight sensor on the dashboard and passenger compartment temperature sensor in the ECC control panel should not be covered in any way as this could cause incorrect information to be sent to ...