Snow tires, studded tires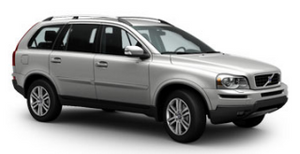 Tires for winter use:
Х Owners who live in or regularly commute through areas with sustained periods of snow or icy driving conditions are strongly advised to fit suitable winter tires to help retain the highest degree of traction.
Х It is important to install winter tires on all four wheels to help retain traction during cornering, braking, and accelerating. Failure to do so could reduce traction to an unsafe level or adversely affect handling.
Х Do not mix tires of different design as this could also negatively affect overall tire road grip.
Х Winter tires wear more quickly on dry roads in warm weather. They should be removed when the winter driving season has ended.
Х Studded tires should be run-in 300-600 miles (500-1000 km) during which the vehicle should be driven as smoothly as possible to give the studs the opportunity to seat properly in the tires. The tires should have the same rotational direction throughout their entire lifetime.
NOTE
Please consult state or provincial regulations restricting the use of studded winter tires before installing such tires.
See also:
Under the Hood
A light-pressure turbocharged 2.5-liter inline-five-cylinder engine delivers 208 horsepower to a five-speed-automatic transmission. VolvoТs bi-turbo 2.9-liter inline-six-cylinder engine in the T6 ...
Replacing the battery
1. Switch off the ignition. 2. Wait at least 5 minutes after switching off the ignition before disconnecting the battery so that all information in the vehicle's electrical system can be stored ...
Under the glove compartment
Fold aside the upholstery covering the fuse boxes. 1. Press the cover's lock and fold it up. 2. The fuses are accessible. Positions-fuse box A Positions-fuse box B ...