Snow tires, studded tires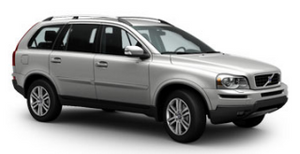 Tires for winter use:
Х Owners who live in or regularly commute through areas with sustained periods of snow or icy driving conditions are strongly advised to fit suitable winter tires to help retain the highest degree of traction.
Х It is important to install winter tires on all four wheels to help retain traction during cornering, braking, and accelerating. Failure to do so could reduce traction to an unsafe level or adversely affect handling.
Х Do not mix tires of different design as this could also negatively affect overall tire road grip.
Х Winter tires wear more quickly on dry roads in warm weather. They should be removed when the winter driving season has ended.
Х Studded tires should be run-in 300-600 miles (500-1000 km) during which the vehicle should be driven as smoothly as possible to give the studs the opportunity to seat properly in the tires. The tires should have the same rotational direction throughout their entire lifetime.
NOTE
Please consult state or provincial regulations restricting the use of studded winter tires before installing such tires.
See also:
Steering wheel lock
The steering wheel lock might be under tension when the vehicle is parked. Turn the steering wheel slightly to free the ignition key. In order to help reduce vehicle theft, make sure the stee ...
Maintenance
Use a screw driver to open the caps or cover and a flashlight to inspect the level. If necessary, add distilled water. The level should never be above the indicator. The fluid level should b ...
Compliance
FCC/IC common sentence This device complies with Part 15 of FCC Rules and RSS-Gen of IC Rules. Operation is subject to the following two conditions: (1) this device may not cause interference, an ...