Front seats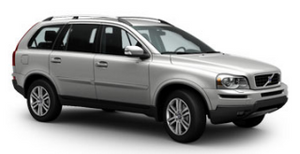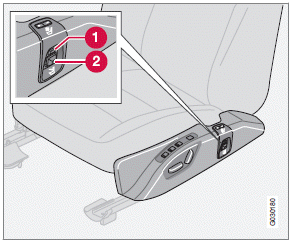 1 Massage
2 Lumbar support
Massage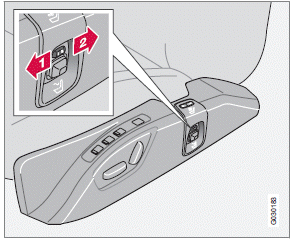 Massage control

Firm massage


Gentle massage
Each front seat has a massage function in its backrest. The massage action is done with air cushions, which can be adjusted to a firm or gentle setting. When the setting has been made, the massaging action is carried out in cycles as follows: massage 6 minutes – pause 4 minutes – massage 6 minutes, etc.
When the button is in the center position or if the ignition is in position 0, the massage function is switched off.
Lumbar support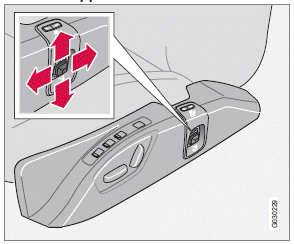 Lumbar support control
The lumbar support uses the same air cushions as the massage function. The button can be used to adjust the amount of support in four directions, as shown in the illustration.
Lumbar support can be only be adjusted when the massage function is switched off.
A memory function stores the lumbar support setting and this support will resume after the massage function has been switched off or after the vehicle has been parked for an extended period of time.
See also:
Keyless drive
Vehicles equipped with the optional Personal Car Communicator have the keyless drive function, see page 63 for detailed information. ...
PARK BRAKE Parking brake applied
This light will be on when the parking brake (hand brake) is applied. The parking brake pedal is located on the left side of the driver's footwell, see page 79 for more information. Canadian mode ...
Warning light—driver braking required
Adaptive Cruise Control can exert brake force that is equivalent to approximately 40% of the vehicle's total braking capacity. In situations requiring more brake force than ACC can provide and ...