Front seats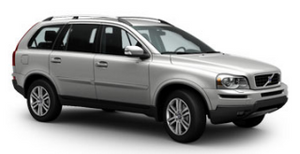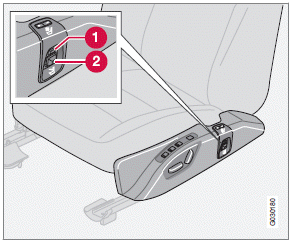 1 Massage
2 Lumbar support
Massage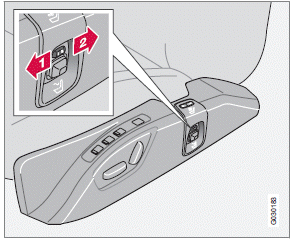 Massage control

Firm massage


Gentle massage
Each front seat has a massage function in its backrest. The massage action is done with air cushions, which can be adjusted to a firm or gentle setting. When the setting has been made, the massaging action is carried out in cycles as follows: massage 6 minutes – pause 4 minutes – massage 6 minutes, etc.
When the button is in the center position or if the ignition is in position 0, the massage function is switched off.
Lumbar support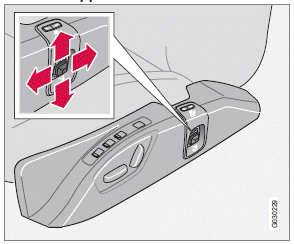 Lumbar support control
The lumbar support uses the same air cushions as the massage function. The button can be used to adjust the amount of support in four directions, as shown in the illustration.
Lumbar support can be only be adjusted when the massage function is switched off.
A memory function stores the lumbar support setting and this support will resume after the massage function has been switched off or after the vehicle has been parked for an extended period of time.
See also:
ABS with EBD (Electronic Brake ForceDistribution)
EBD is an integrated part of the ABS system. EBD regulates the hydraulic pressure to the rear brakes to help provide optimal braking capacity. The brake pedal will pulsate during braking, which ...
Contact shortcuts
A quick way of searching the phone book for contacts in normal view is to turn TUNE clockwise to access the phone book and then counter- clockwise to select a contact from the list. Press OK/MENU ...
Advanced settings
Angle If the DVD supports this function, it is possible to select a camera angle for a certain scene. This can be done in DVD mode under DVD root menu Advanced settings Angle. DivX Vid ...