Sensors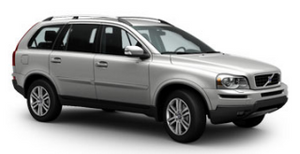 The sunlight sensor on the dashboard and passenger compartment temperature sensor in the ECC control panel should not be covered in any way as this could cause incorrect information to be sent to the ECC system.
See also:
Lower cross member
The front structure has been supplemented by a lower cross member that adapts the front to the height of a normal-sized passenger car. This enables the other car's deformation zones to function as ...
Cleaning the brake discs
Coatings of dirt and water on the brake discs may result in delayed brake function. This delay is minimized by cleaning the brake linings. Cleaning the brake pads is advisable in wet weather, prior ...
Optimal sound reproduction
The audio system is pre-calibrated for optimal sound reproduction using digital signal processing. This calibration takes into account factors such as the speakers, amplifier, cabin acoustics, th ...