Volvo's concern for safety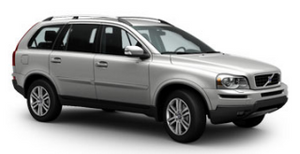 Safety is the Volvo cornerstone. Our concern dates back to 1927 when the first Volvo rolled off the production line. Three-point seat belts (a Volvo invention), safety cages, and energyabsorbing impact zones were designed into Volvo vehicles long before it was fashionable or required by government regulation. We will not compromise our commitment to safety. We continue to seek out new safety features and to refine those already in our vehicles. You can help. We would appreciate hearing your suggestions about improving automobile safety.
We also want to know if you ever have a safety concern with your vehicle. Call us in the U.S. at: 800-458-1552 or in Canada at: 800-663-8255.
See also:
Scanning
SCAN automatically searches through the list of satellite channels. The search will only be carried out in the selected category, see page 215 for more detailed information on the scan functio ...
Range
The PCC's lock and unlock functions have a range of approximately 60 ft. (20 m) from the vehicle. NOTE The approach lighting, panic alarm, and the functions controlled by the inform ...
Screen aspect ratio
Three screen aspect ratios can be set: Normal, Zoom 1 and Zoom 2. Normal: The image on the screen is presented at the normal aspect ratio (usually 4:3 or 16:9). Zoom 1: Full-screen image, but par ...