Continued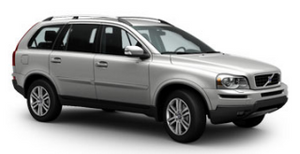 This symbol can be found at the lower right corner of an odd-numbered (right-hand) page to indicate that the current topic is continued on the following page.
See also:
Driving Impressions
Understated and elegant, the S80 is spacious throughout and delivers a smooth, easy ride. Automatic-transmission shifts are smooth yet noticeable. The easy-to-drive S80 promises excellent control ...
W – Winter/Wet driving mode –enhanced vehicle traction
Press the W button at the base of the gear selector to engage/disengage this driving mode (see illustration). The W symbol will appear in the display (see page 58) when the function is activated ...
Volvo and the environment
Volvo is committed to the well being of its customers. As a natural part of this commitment, we care about the environment in which we all live. Caring for the environment means an everyday inv ...