Turn signals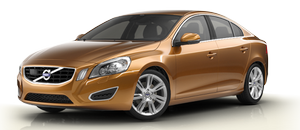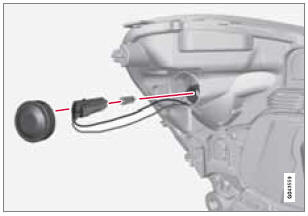 1. Remove the headlight housing from the vehicle (see page 306).
2. Remove the cover by pulling it straight out.
3. Pull the holder to access the bulb.
4. Press in the bulb and turn it to remove it from the holder.
5. Press and turn the new bulb into place.
6. Reinsert the bulb holder into the headlight housing.
7. Put the cover back into position and reinstall the headlight housing.
See also:
Refrigerant
Volvo cares about the environment. The air conditioning system in your car contains a CFC-free refrigerant – R134a. This substance will not deplete the ozone layer. The air conditioning system ...
Automatic standby mode
Adaptive cruise control is linked to other systems such as the stability and traction control system (DSTC). If this system is not functioning properly, adaptive cruise control is automatically ...
Erasing HomeLink Buttons
To erase programming from the three Home- Link buttons (individual buttons cannot be erased but can be "reprogrammed" as outlined below), follow the step noted: 1. Press and hold the two outer H ...