Heated oxygen sensors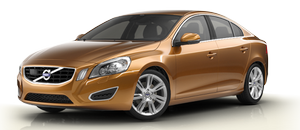 The heated oxygen sensors monitor the oxygen content of the exhaust gases. Readings are fed into a control module that continuously monitors engine functions and controls fuel injection. The ratio of fuel to air into the engine is continuously adjusted for efficient combustion to help reduce harmful emissions.
See also:
Storage compartment in the centerconsole
To open the lid on the storage compartment, press the lower edge of the opening latch (see illustration above). This lid can be folded back to form a small table area for rear seat passengers. ...
Listening to music
Music from disc tracks/audio files can be played through the media player's USB/AUX sockets or from streaming audio files coming from a Bluetooth®-connected cell phone. For more information abo ...
How TSA works
Once swaying has begun, it can be very difficult to stop, which makes it difficult to control the vehicle and trailer. The TSA system continuously monitors the vehicle's movements, particularly ...