Fuel Formulations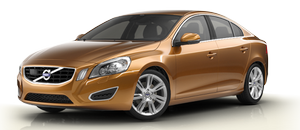 Do not use gasoline that contains lead as a knock inhibitor, and do not use lead additives. Besides damaging the exhaust emission control systems on your vehicle, lead has been strongly linked to certain forms of cancer. Many fuels contain benzene as a solvent. Unburned benzene has been strongly linked to certain forms of cancer. If you live in an area where you must fill your own gas tank, take precautions. These may include:
standing upwind away from the filler nozzle while refueling
refueling only at gas stations with vapor recovery systems that fully seal the mouth of the filler neck during refueling
wearing neoprene gloves while handling a fuel filler nozzle.
See also:
Vehicle Overview
New brushed-aluminum roof rails and an eggcrate grille go on 2005 XC70s. A trip computer and rear armrest are also now standard. The headlights and taillamps have been restyled, new front and rear ...
Gate Operator/Canadian Programming
Canadian radio-frequency laws require transmitter signals to "time-out" (or quit) after several seconds of transmission – which may not be long enough for HomeLink to pick up the signal during ...
Introduction
Certain models are equipped with a tire sealing system that enables you to temporarily seal a hole in the tread surface and re-inflate a flat tire, or to adjust a tire's inflation pressure. The ...