Fuel Formulations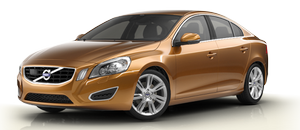 Do not use gasoline that contains lead as a knock inhibitor, and do not use lead additives. Besides damaging the exhaust emission control systems on your vehicle, lead has been strongly linked to certain forms of cancer. Many fuels contain benzene as a solvent. Unburned benzene has been strongly linked to certain forms of cancer. If you live in an area where you must fill your own gas tank, take precautions. These may include:
standing upwind away from the filler nozzle while refueling
refueling only at gas stations with vapor recovery systems that fully seal the mouth of the filler neck during refueling
wearing neoprene gloves while handling a fuel filler nozzle.
See also:
Warning symbols on the battery
NOTE A used battery should be disposed of in an environmentally responsible manner. Consult your Volvo retailer or take the battery to a recycling station. Handling Check that the bat ...
Deposit control gasoline (detergent additives)
Volvo recommends the use of detergent gasoline to control engine deposits. Detergent gasoline is effective in keeping injectors and intake valves clean. Consistent use of deposit control gasolines ...
Scanning
SCAN automatically searches through the list of satellite channels. The search will only be carried out in the selected category, see page 214 for more detailed information on the scan function. ...