Gasoline containing alcohol and ethers, "Oxygenated fuels"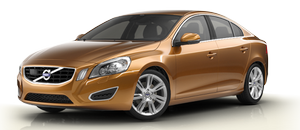 Some fuel suppliers sell gasoline containing "oxygenates" which are usually alcohols or ethers. In some areas, state or local laws require that the service pump be marked indicating use of alcohols or ethers. However, there are areas in which the pumps are unmarked. If you are not sure whether there is alcohol or ethers in the gasoline you buy, check with the service station operator. To meet seasonal air quality standards, some areas require the use of "oxygenated" fuel.
Volvo allows the use of the following "oxygenated" fuels; however, the octane ratings listed on page 255 must still be met.
Alcohol – Ethanol
Fuels containing up to 10% ethanol by volume may be used. Ethanol may also be referred to as Ethyl alcohol, or "Gasohol".
Ethers – MTBE: Fuels containing up to 15% MTBE may be used.
See also:
Dynamic Stability Traction Control(DSTC)
The stability system consists of a number of functions designed help reduce wheel spin, counteract skidding, and to generally help improve directional stability. NOTE A pulsating sound will be au ...
Wiper blades
The windshield wiper blades are different lengths. The blade on the driver's side is longer than the one on the passenger side. Service position Wiper blades in service position The wiper bla ...
Exterior
The XC60 is a sharp-looking little crossover, a poster child for Volvo's evolving modern image. No longer the square, boxy station wagon we remember from our childhoods, today's Volvo is sporting, ...