Gasoline containing alcohol and ethers, "Oxygenated fuels"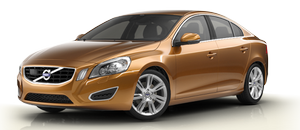 Some fuel suppliers sell gasoline containing "oxygenates" which are usually alcohols or ethers. In some areas, state or local laws require that the service pump be marked indicating use of alcohols or ethers. However, there are areas in which the pumps are unmarked. If you are not sure whether there is alcohol or ethers in the gasoline you buy, check with the service station operator. To meet seasonal air quality standards, some areas require the use of "oxygenated" fuel.
Volvo allows the use of the following "oxygenated" fuels; however, the octane ratings listed on page 255 must still be met.
Alcohol – Ethanol
Fuels containing up to 10% ethanol by volume may be used. Ethanol may also be referred to as Ethyl alcohol, or "Gasohol".
Ethers – MTBE: Fuels containing up to 15% MTBE may be used.
See also:
Replacing parking light/side markerlight bulbs
1. Turn the lamp holder approximately 1/4 turn counterclockwise and pull it out of the headlight housing. 2. Pull the bulb straight out. 3. Align the guide lugs on the side of the base of the n ...
Engine oil
Oil specifications Engine oil must meet the minimum ILSAC specification GF-4, API SL, or ACEA A1/B1. Lower quality oils may not offer the same fuel economy, engine performance, or engine protect ...
Contact shortcuts
A quick way of searching the phone book for contacts in normal view is to turn TUNE clockwise to access the phone book and then counter- clockwise to select a contact from the list. Press OK/ME ...