MEDIA menus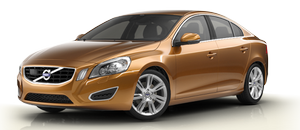 Main CD Audio menu Disc menu
Random
Scan
Audio settings
Main CD/DVD Data menu
Disc menu
Play/Pause
Stop
Random
Repeat folder
Change subtitles
Change audio track
Scan
Audio settings
Main DVD Video menu Disc menu
DVD disc menu
Play/Pause/Continue
Stop
Subtitles
Audio tracks
Advanced settings

Angle
DivX® VOD code

Audio settings
Main iPod menu
iPod menu
Random
Scan
Audio settings1
Main USB menu
USB menu
Play/Pause
Stop
Random
Repeat folder
Select USB device
Change subtitles
Change audio track
Scan
Audio settings
Main Bluetooth media menu
Bluetooth menu
Random
Change device
Remove Bluetooth device
Scan
Bluetooth software version in car
Audio settings
Main AUX menu
AUX menu
AUX input volume
Audio settings

See also:
Exterior components
Volvo recommends the use of special cleaning products, available at your Volvo retailer, for cleaning colored plastic, rubber, or ornamental components such as chromed strips on the exterior o ...
Chassis, steering and brakes
Excellent driving dynamics was a priority for the new Volvo C70. Convertible cars are renowned for poor structural rigidity - which hurts handling response, refinement and safety. By contrast, the ...
Starting and stopping the engine
See page 114 for information on starting the engine and switching it off. ...