MEDIA menus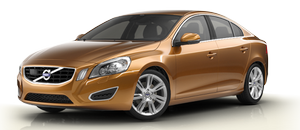 Main CD Audio menu Disc menu
Random
Scan
Audio settings
Main CD/DVD Data menu
Disc menu
Play/Pause
Stop
Random
Repeat folder
Change subtitles
Change audio track
Scan
Audio settings
Main DVD Video menu Disc menu
DVD disc menu
Play/Pause/Continue
Stop
Subtitles
Audio tracks
Advanced settings

Angle
DivX® VOD code

Audio settings
Main iPod menu
iPod menu
Random
Scan
Audio settings1
Main USB menu
USB menu
Play/Pause
Stop
Random
Repeat folder
Select USB device
Change subtitles
Change audio track
Scan
Audio settings
Main Bluetooth media menu
Bluetooth menu
Random
Change device
Remove Bluetooth device
Scan
Bluetooth software version in car
Audio settings
Main AUX menu
AUX menu
AUX input volume
Audio settings

See also:
CD/DVD functions
Center console control panel Disc slot MEDIA button Eject Number keys TUNE:Turn to navigate among menu selections/folders/tracks. OK/MENU: Press to confirm your selection or access the ...
Lever positions
Turn signals, lane change position Turn signals, position for normal turns High beam flash Toggle between high and low beams, Home Safe lighting ...
Rollover Protection System (ROPS)
Volvo's Rollover Protection System utilizes the Roll Stability Control (RSC) function, which is designed to help minimize the risk of a rollover in emergency maneuvers or if a skid should occu ...