More information about pairing and connecting cell phones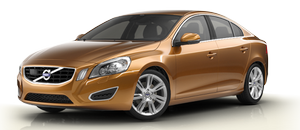 A maximum of 10 cell phones can be paired with the hands-free system. Pairing only needs to be done once for each phone. After pairing, the cell phone no longer needs to be in sight or discoverable. Only one cell phone can be actively connected to hands-free at a time.
Automatic connection
When the hands-free system is active and the most recently connected cell phone is within range, it is connected automatically. If this phone is not within range, the hands-free system will attempt to connect one of the other paired cell phones. When the infotainment system searches for the most recently connected phone, this phone's name appears in the display.
Manual connection
To connect a phone other than the one that was most recently connected or to switch between cell phones that are already paired with the hands-free system, go to Phone menu Change phone.
Removing a paired phone from the list
In phone mode, a paired phone can be removed from the list of phones in Phone menu Remove Bluetooth device.
Bluetooth version
For information about the Bluetooth􀂟 version installed in the vehicle, go to Phone menu Phone settings Bluetooth software version in car.
See also:
Sensors
The sunlight sensor on the dashboard and passenger compartment temperature sensor in the ECC control panel should not be covered in any way as this could cause incorrect information to be sent to ...
Introduction
Center console control panel 1 Volvo Navigation System (VNS)* – NAV: see the separate VNS manual for operating instructions. 2 Infotainment (RADIO, MEDIA, TEL*): see the infotainment system o ...
Engine and cooling system
Under special conditions, for example when driving in hilly terrain, extreme heat or with heavy loads, there is a risk that the engine and cooling system will overheat. Proceed as follows to avoid ...