Disconnecting the cell phone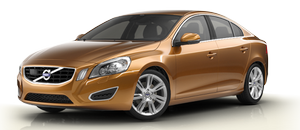 The cell phone is automatically disconnected from the infotainment system if it is moved out of range.
The cell phone can be manually disconnected from the hands-free system by pressing and holding TEL or in phone mode, going to Phone menu Disconnect phone. See also page 235 for more information about connections.
The hands-free system is also deactivated when the ignition is switched off (or if the driver's door is opened on vehicles equipped with the optional keyless drive).
When the cell phone is disconnected from the hands-free system, a call in progress can be continued using the cell phone's own speaker and microphone.
Even if the cell phone has been disconnected manually, some phones may reconnect automatically to the most recently used hands-free unit, for example when a new call is initiated.
See also:
Occupant safety
Safety is Volvo's cornerstone. Our concern dates back to 1927 when the first Volvo rolled off the production line. Three-point seat belts (a Volvo invention), safety cages, and energyabsorbing ...
Automatic relocking
If the doors are unlocked, the locks will automatically reengage (re-lock) and the alarm will rearm after 2 minutes unless a door or the trunk has been opened. ...
Seat belt use during pregnancy
The seat belt should always be worn during pregnancy. But it is crucial that it be worn in the correct way. The diagonal section should wrap over the shoulder then be routed between the breasts ...