Skip options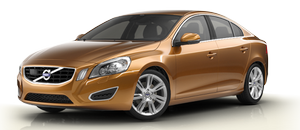 This function is used to remove a channel from the list of available channels.
Skipping a channel
1. Press OK/MENU.
2. Scroll to the Advanced settings menu.
3. Press OK/MENU to enter the Skip options menu.
4. Press OK/MENU to enter Channel skip list.
5. Press OK/MENU to select All categories or turn TUNE to scroll to a category and press OK/MENU to select it.
6. Press OK/MENU to select Skip all channels in the category or turn TUNE to scroll to a channel and press OK/ MENU to select or deselect it. Multiple channels can be selected.
Unskip all channels
This removes all channels from the skip list and makes them available for selection.
Temporary unskip all channels
This function will temporarily unskip all channels and make them available for selection. The channels remain on the skip list and will again be skipped the next time the ignition is switched on.
See also:
Owner maintenance
Periodic maintenance requirements and intervals are described in your vehicle's Warranty and Service Records Information booklet. The following points can be carried out between the normally sc ...
Occupant safety reminders
How safely you drive doesn't depend on how old you are but rather on: Х How well you see. Х Your ability to concentrate. Х How quickly you make decisions under stress to avoid an accident. The ...
Unlocking the fuel filler door
Press button (5) when the vehicle is at a standstill to unlock the fuel filler door. Please note that the fuel filler door will remain unlocked until the vehicle begins to move forward. An audible ...