Searching for and storing songs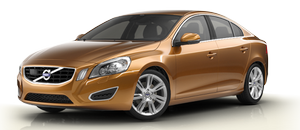 The Song Seek function provides notification when Sirius is broadcasting the songs selected in song memory. Song memory enables you to store the name of the song for future advance notification when that song is being played.
Song seek
When a satellite radio channel plays one of the songs stored in the song memory while the Song seek feature is activated, the listener will be alerted by a text message and an audible signal.
Press OK/MENU to listen to the song or EXIT to cancel.
To activate/deactivate the song seek function:
1. Press OK/MENU.
2. Turn TUNE to scroll to Song memory and press OK/MENU.
3. Turn TUNE to scroll to Song Seek and press OK/MENU to activate or deactivate the function.

NOTE
When the song has ended, the radio will remain tuned to the channel on which the song was played.
Song memory
Up to ten songs can be saved in the system's memory.
To add the currently playing song to the list:
1. Press OK/MENU.
2. Scroll to Song memory and press OK/ MENU.
3. Scroll to Add current song to song memory and press OK/MENU. If a new song is selected when the memory is full, you will be prompted to delete a song from the list. To do so:
1. Press OK/MENU.
2. Turn TUNE to scroll through the list of songs. Select a song and press OK/ MENU to delete it from the list.
See also:
Driving Impressions
Serving as a thoroughly civilized, tightly constructed road machine, the XC70 cruises effortlessly. A touch on the gas pedal can make the car leap ahead, whether the driver is starting off from a ...
Tunnel console
1 Storage compartment (for CDs, etc.) under armrest, AUX input/USB connector. 2 Includes cup holder for driver and passenger, 12-volt socket and small storage compartment. ...
Global sales
The first-generation Volvo S60 was launched in 2000. It soon became Volvo Cars' most popular model, enjoying worldwide acclaim and peak sales of 110,000 cars in 2002. In total, there are about one ...