Switching HD on or off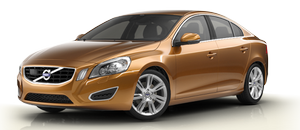 The factory setting for HD radio is off. However, when driving through areas with weak HD signals (fringe areas), you may experience that the radio repeatedly switches between analogue/ digital and digital/analogue reception. If this happens, it may be desirable to switch HD off. To do so:
1. Be sure the audio system is switched on and in one of the AM or FM modes.
2. Press OK/MENU in the center console control panel.
3. Turn TUNE and move the marker to HD Radio.
4. Press OK/MENU to turn HD off (the X will disappear from the box on the display screen).
This will disable the radio's capability to receive digital broadcasts but it will continue to function as a conventional (analogue) AM/FM receiver. Please note that when HD is switched off, it will not be possible to tune to sub-channels (see the following section for a more detailed explanation of sub-channels).
Repeat steps 2-4 above to reactivate HD (an X will appear in the box on the display screen). Please note that this will only switch HD on or off for the selected waveband (AM, FM1, etc.).
See also:
Visual indicator
The audio system's display gives an overview of the vehicle's position in relation to a detected object. The marked sectors in the display indicate that one or more of the sensors has detected ...
Refueling
The fuel tank is designed to accommodate possible expansion of the fuel in hot weather. See page 284 for fuel tank volume. Be aware that the "usable" tank capacity will be somewhat les ...
Faults in the system
If the information symbol illuminates and Park assist syst Service required is shown on the information display, this indicates that the system is not functioning properly and has been disenga ...