Switching HD on or off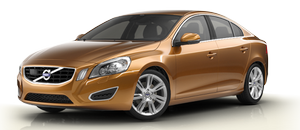 The factory setting for HD radio is off. However, when driving through areas with weak HD signals (fringe areas), you may experience that the radio repeatedly switches between analogue/ digital and digital/analogue reception. If this happens, it may be desirable to switch HD off. To do so:
1. Be sure the audio system is switched on and in one of the AM or FM modes.
2. Press OK/MENU in the center console control panel.
3. Turn TUNE and move the marker to HD Radio.
4. Press OK/MENU to turn HD off (the X will disappear from the box on the display screen).
This will disable the radio's capability to receive digital broadcasts but it will continue to function as a conventional (analogue) AM/FM receiver. Please note that when HD is switched off, it will not be possible to tune to sub-channels (see the following section for a more detailed explanation of sub-channels).
Repeat steps 2-4 above to reactivate HD (an X will appear in the box on the display screen). Please note that this will only switch HD on or off for the selected waveband (AM, FM1, etc.).
See also:
Removal
Switch off the ignition, remove the remote key from the ignition slot and wait at least 5 minutes before disconnecting the battery so that all information in the vehicle's electrical system ca ...
Introduction
Certain models are equipped with a tire sealing system* that enables you to temporarily seal a hole in the tread surface and re-inflate a flat tire, or to adjust a tire's inflation pressure. Th ...
Loss of a remote key
If either of the remote keys is lost, the other should be taken with the car to a Volvo retailer. As an anti-theft measure, the code of the lost remote key must be erased from the system. NOTE ...