Switching HD on or off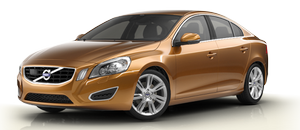 The factory setting for HD radio is off. However, when driving through areas with weak HD signals (fringe areas), you may experience that the radio repeatedly switches between analogue/ digital and digital/analogue reception. If this happens, it may be desirable to switch HD off. To do so:
1. Be sure the audio system is switched on and in one of the AM or FM modes.
2. Press OK/MENU in the center console control panel.
3. Turn TUNE and move the marker to HD Radio.
4. Press OK/MENU to turn HD off (the X will disappear from the box on the display screen).
This will disable the radio's capability to receive digital broadcasts but it will continue to function as a conventional (analogue) AM/FM receiver. Please note that when HD is switched off, it will not be possible to tune to sub-channels (see the following section for a more detailed explanation of sub-channels).
Repeat steps 2-4 above to reactivate HD (an X will appear in the box on the display screen). Please note that this will only switch HD on or off for the selected waveband (AM, FM1, etc.).
See also:
Seat belt reminder
Seat belt reminder light in ceiling console The seat belt reminder consists of an audible signal, an indicator light near the rearview mirror and a symbol in the instrument panel that alert all o ...
Lever positions
Turn signals, lane change position Turn signals, position for normal turns High beam flash Toggle between high and low beams, Home Safe lighting ...
Headlight housing
The entire headlight housing must be lifted out when replacing all front bulbs. CAUTION Never touch the glass of bulbs with your fingers. Grease and oils from your fingers vaporize in the he ...