How HD broadcasting works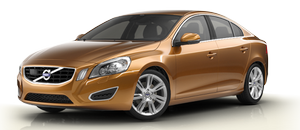 HD Radio works similarly to conventional radio and broadcasts of this type are available in many areas of the United States. However, there are a few key differences:
Instead of transmitting one analogue signal, stations send out a bundled signal – both analogue and digital.
An HD radio receiver can receive both digital and analogue broadcasts. Depending on the terrain and location of the vehicle (which will influence the signal strength), the receiver will determine which signal to receive.
See also:
Confirmation when locking/unlocking the vehicle
Settings can be made in the menu system for audible and visual confirmation when the vehicle has been locked or unlocked. With these functions activated, the following will occur when the vehi ...
Severe strain on the brake system
The brakes will be subject to severe strain when driving in mountains or hilly areas, or when towing a trailer. Vehicle speed is usually slower, which means that the cooling of the brakes is l ...
SCAN
This function automatically searches the currently selected waveband (AM, FM1, or FM2) for strong stations. When the radio finds a station, it will pause for approximately 8 seconds, after which i ...