Visual indicator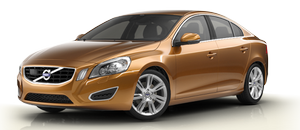 The audio system's display gives an overview of the vehicle's position in relation to a detected object.
The marked sectors in the display indicate that one or more of the sensors has detected an object. The closer the car symbol comes to a sector, the closer the vehicle is to the object.
If the infotainment system is switched off, the park assist system will not be able to provide a visual indicator. An audible signal will still be provided.