Changing the set speed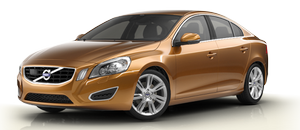 After a speed has been set, it can be increased or decreased by using the

or

buttons. Each time one of these buttons is pressed, the vehicle's speed changes by 5 mph (approximately 8 km/h).
When the system is in active mode, the

button has the same function as

, but results in a smaller increase in speed.

NOTE
If one of the Adaptive Cruise Control buttons is pressed for more than approximately one minute, ACC will be deactivated. The engine must then be switched off and restarted to reset ACC.
In some situations Adaptive Cruise Control cannot be put in active mode. Cruise control Unavailable is shown in the display, see page 163.