The alarm indicator light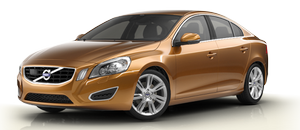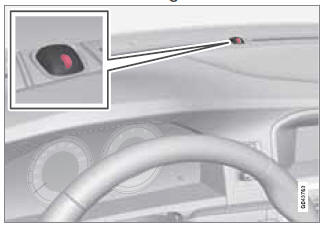 The status of the alarm system is indicated by the red indicator light on the dashboard (see illustration):
Indicator light off – the alarm is not armed
The indicator light flashes at one-second intervals – the alarm is armed
The indicator light flashes rapidly before the remote key is inserted in the ignition slot and the ignition is put in mode I—the alarm has been triggered.
See also:
Demanding driving
In demanding driving conditions, such as operating the vehicle in hot weather, towing a trailer, or driving for extended periods at higher altitudes than normal, it may be advisable to switch to h ...
Auto-brake
If a collision is imminent and the driver has not applied the brakes or begun to steer around the vehicle or pedestrian, the auto-brake function is activated without the driver pressing the brake ...
Replacing fuses
There are relay/fuse boxes located in the engine compartment, the passenger compartment, and the cargo area. If an electrical component fails to function, this may be due to a blown fuse. The e ...