Filling washer fluid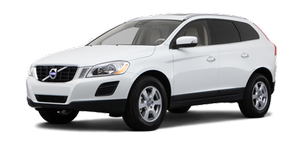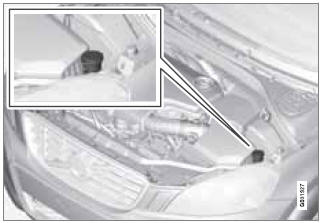 Location of the washer fluid reservoir
The windshield and headlight washers share a common reservoir.
The washer fluid reservoir is located on the driver's side of the engine compartment. During cold weather, the reservoir should be filled with windshield washer solvent containing antifreeze. For capacities, see page 357.
See also:
CHECK ENGINE Malfunction indicatorlight
On-Board Diagnostics II (OBDII): As you drive, a computer called "OBDII" monitors your vehicle's engine, transmission, electrical and emission systems. The CHECK ENGINE light will light ...
Approach lighting
Approach lighting is activated by pressing the approach light button on the remote key (see the illustration on page 58). When the function has been activated, the parking lights, indicator lig ...
Engine specifications
Charge air cooler (Intercooler) Turbocharged engines employ a turbo-compressor to force air into the engine inlet manifold and a charge air cooler to cool the compressed inlet air. The resulting ...