Taking out the spare wheel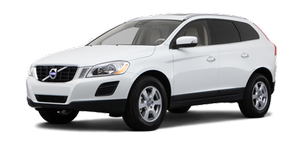 1. Open the floor hatch.
2. Undo the retaining bolt.
3. Lift out the foam block.
4. Lift out the spare wheel.
The other two blocks can remain in the spare wheel well.
After use
The foam block and spare wheel must be replaced in the reverse order. Note the arrow on the upper foam block. It should point forward.
See also:
Decals
There are various types of decals in the vehicle whose purpose is to provide important information in a clear and concise way. The importance of these decals is explained as follows, in descending ...
High beam, Halogen
1. Remove the headlight housing from the vehicle (see page 306). 2. Remove the cover over the bulbs (see page 308). 3. Remove the bulb by turning it counterclockwise and pulling it straight out. ...
What is an Onboard Diagnostic System (OBD II)?
OBD II is part of your vehicle's computerized engine management system. It stores diagnostic information about your vehicle's emission controls. It can light the Check Engine light (MIL) if it ...