How TSA works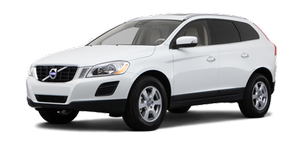 Once swaying has begun, it can be very difficult to stop, which makes it difficult to control the vehicle and trailer.
The TSA system continuously monitors the vehicle's movements, particularly lateral movement. If the system detects a tendency to sway, the brakes are applied individually on the front wheels, which has a stabilizing effect on the vehicle and trailer. This is often enough to enable the driver to regain control of the vehicle.
If this is not adequate to stop the swaying motion, the brakes are applied to all of the wheels on the vehicle and on the trailer if it is equipped with brakes, and engine power is temporarily reduced. As the swaying motion begins to decrease and the vehicle-trailer have once again become stable, TSA will no stop regulating the brakes/engine power and the driver regains control of the vehicle.
See also:
Unlocking the fuel filler door
Press button (5) when the vehicle is at a standstill to unlock the fuel filler door. Please note that the fuel filler door will remain unlocked until the vehicle begins to move forward. An audible ...
Steel cargo grid
Your vehicle can be equipped with a steel grid that helps prevent objects in the cargo area from moving forward into the passenger compartment. ...
Changing wheels
Location of the jack The jack is located in the center under the rear hatch in the cargo area floor. Lift this hatch and release the retaining strap to slide out the jack. The rear section of th ...