Remote control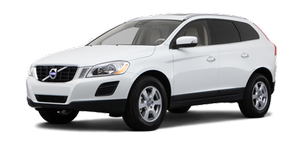 The remote control included with the Rear Seat Entertainment system (RSE)* can be used to control all of the infotainment system's functions.
To use the remote, begin by pressing its

button to select a screen (L: left rear screen, F: front screen, or R: right rear screen).
Continue by pointing the remote toward the selected rear screen's IR transceiver (see the illustration on page 245) or to the front screen's IR transceiver located to the right of the INFO button on the center console (see page 211 for the location of this button).
To control one of the rear RSE screens, select L (left)/R (right) using the remote's

button.
Continue by pointing the remote at the selected screen's IR transceiver (see the illustration on page 245 for its location).
WARNING
To help avoid the risk of injuries in the event of sudden braking or a collision, always stow loose objects such as the remote control, cell phones, cameras, etc. in the glove compartment or other storage compartments when not in use.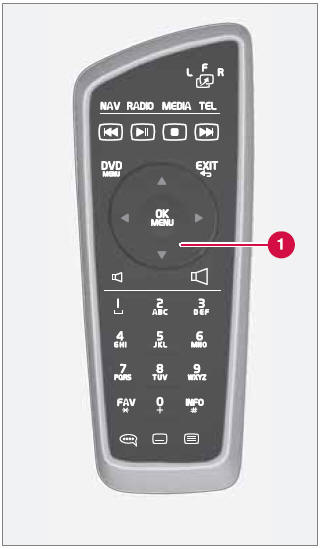 1 The scroll wheel has the same function as TUNE in the center console control panel.
NOTE
Avoid exposing the remote control to strong sunlight, for instance by leaving it on the dashboard. This could cause problems with its batteries.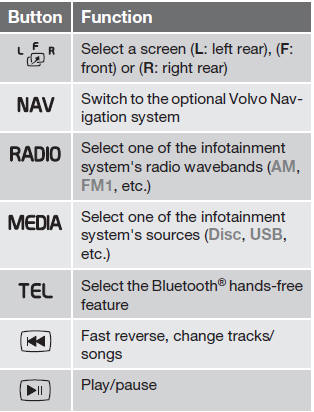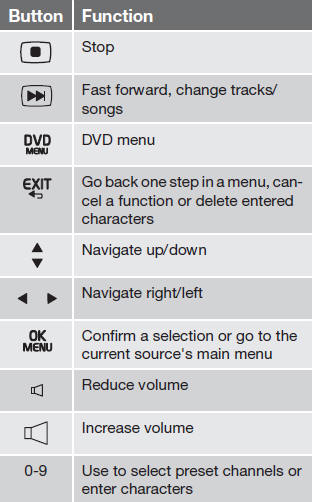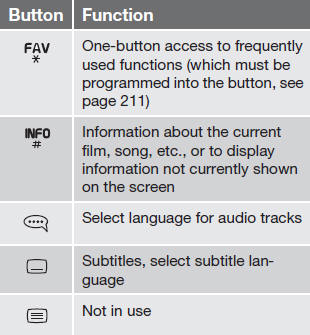 Replacing batteries
The remote control runs on four AA/LR6 batteries.
NOTE
The batteries' normal service life ranges from 1-4 years, depending on how often the remote is used. If the remote is not working properly, try replacing the four AA/LR6 batteries.
It is advisable to have extra batteries on long trips.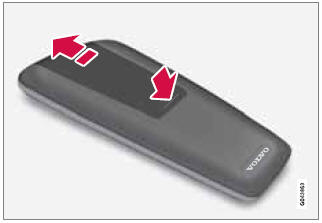 1. Press down on the battery cover and slide it in the direction indicated in the illustration.
2. Remove the old batteries and insert new ones in the directions indicated by the symbols in the battery holder.
3. Slide the cover back into place.
Worn out batteries should be disposed of in an environmentally responsible manner.
See also:
Search
The keypad in the center console can be used to search for a file in the currently selected folder. Start the search by either turning TUNE (to access the folders) or by pressing one of the chara ...
Global sales
The first-generation Volvo S60 was launched in 2000. It soon became Volvo Cars' most popular model, enjoying worldwide acclaim and peak sales of 110,000 cars in 2002. In total, there are about one ...
Recalibrating TPMS (Canadian models only)
In certain cases, it may be necessary to recalibrate TPMS to conform to Volvo's recommended tire inflation pressures (see the inflation pressure table on page 275), for example, if higher infl ...