External audio source volume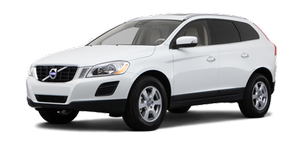 If an external devices such as an MP3 player or an iPod is connected to the AUX socket, the device's volume may be different from the volume of the internal sound sources such as the disc player or the radio. If the external sound source's volume is too high, the quality of the sound may be impaired. To help prevent this, adjust the input volume of the external audio source:
NOTE
Sound quality may be affected if the MP3 player is being charged while the system is in AUX mode. To help prevent this, avoid charging the MP3 player in a 12-volt socket while it is being played.
1. Press MEDIA and turn TUNE to AUX.
Press OK/MENU or wait for several seconds.
2. Press OK/MENU and turn TUNE to AUX input volume. Confirm by pressing OK/ MENU.
3. Turn TUNE to adjust the volume.
See also:
Impact protection
The two front airbags are 'intelligent' and deploy in two stages according to the severity of the accident, alleviating the risk of facial injuries caused by the occupants' faces impacting with th ...
Towing vehicles with front wheel drive/All Wheel Drive
Volvo recommends the use of flat bed equipment. If wheel lift equipment must be used, please use extreme caution to help avoid damage to the vehicle. In this case, the vehicle should be towed wi ...
Inflating tires
The tire sealing system can be used to inflate the tires. To do so: 1. Park the car in a safe place. 2. The compressor should be switched off. Ensure that the on/off switch is in position 0 ( ...