Equalizer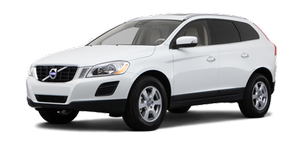 Sound levels for different frequencies can be adjusted separately using this feature.
To do so:
1. Press OK/MENU to access Audio settings and select Equalizer.
2. Turn TUNE to select one of the frequencies and press OK/MENU.
3. Turn TUNE to adjust the sound setting and confirm the change by pressing OK/ MENU. Do the same for the other frequencies.
4. When you have finished making your settings, press EXIT to save.
See also:
Weights
...
Unlocking the vehicle
A keyless drive remote key must be on the same side of the vehicle as the door to be opened, and be within 5 feet (1.5 meters) of the door's lock or the trunk (see the shaded areas in the ...
Radio text
This text provides information about the song that is currently playing. To turn this feature on or off, press OK/MENU and scroll to Show radio text and press OK/MENU to toggle between on or off. ...